ERICA TRAINS MEDICAL PROVIDERS IN THAILAND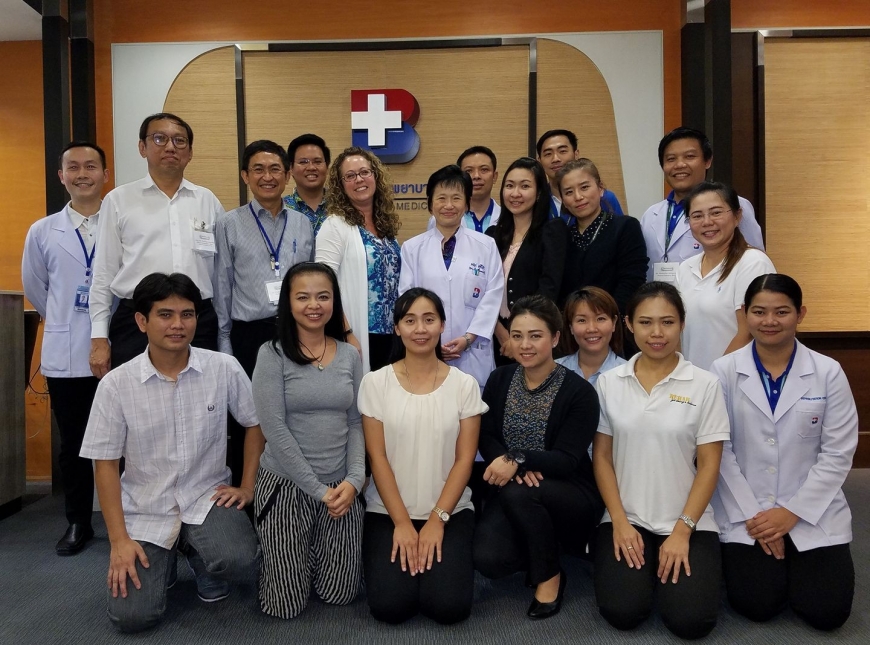 The management at IHMS are experts in the fields of ergonomics and rehabilitation. We teach for the OSHA Training Institute/Keene State College and Matheson Education and Training (METS) throughout the US and Internationally. Erica was recently invited to share her expertise on "Ergonomics and Job Evaluation" in Thailand. Here is what she had to say about her experience:
"This has been an experience that will last a life time. My favorite part of being a teacher is sharing my experiences and learning from my students. Today they taught me the concept of "P-learn". Prayer-Learning. Meaning you learn with with your mind and your heart to make the knowledge you have gained be a deeper a part of you. Love it!"
Next Blog Post
When someone talks to you about preventing injuries at work some of the message you might hear include: "Bend your knees""Sit up straight.""Use 90-90 (degree) positions.""Lift with your legs"   The…