IHMS Welcomes Newest Member of Team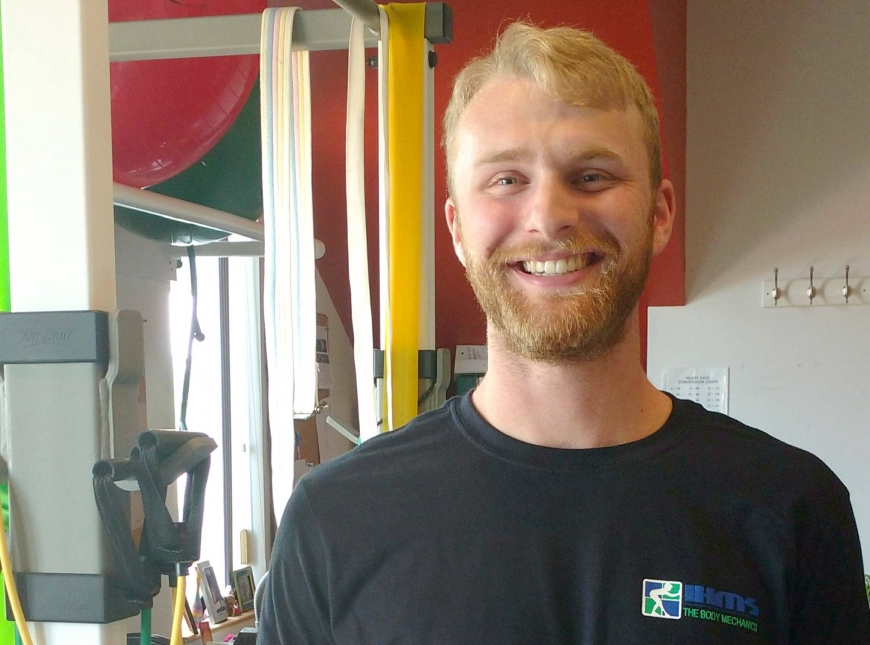 We would like to INTRODUCE our newest IHMS team member!
Everyone...meet Paul Valgoi!
Paul is a recent graduate from the University of Vermont's Athletic Training degree program and we're excited to have him on board!
Did you know?
Paul became interested in becoming an AT following his personal recovery from a football injury where he broke his right clavicle and had to have surgery! (He has a plate in his shoulder + ten screws!)
While at UVM, Paul interned at the Essex High School (where he met Seth and Travis); worked with St. Michael's Lacrosse teams, UVM's Olympians, Colchester High School, and UVM's club sports teams – rugby, football and field hockey.
Paul went to a special high school – Burlington Tech Center where he began taking sports/medical-related classes – this was a springboard for college and his studies as an AT.
Paul was born and raised in South Burlington, but has dual citizenship – Swiss & US!
Fun for Paul means doing anything outside – During the warmer months he enjoys water activities like: fishing, kayaking and hanging out on the beach; and in the cold months, he enjoys: skiing and snow shoeing.
Other random facts:
Paul recently started fly fishing
He has a cat named Annie
His favorite color is blue (like a baby blue similar to North Carolina's team color)
He has a sweet tooth – loves chocolate
He likes to travel – having recently visited Maine; but has also traveled throughout the US visiting National Parks and western states.
Why IHMS? According to Paul, he:
Likes people
Heard good things about IHMS while interning
He wanted to stay local and have weekends off
He wanted to learn a new set of skills
We're certainly glad he's chosen to be part of the team at IHMS, and look forward to working with Paul!
Next Blog Post
It's important to refrain from static positions throughout your work day! Get up, move around - take breaks throughout your day and move opposite of your work patterns to help alleviate discomfort.